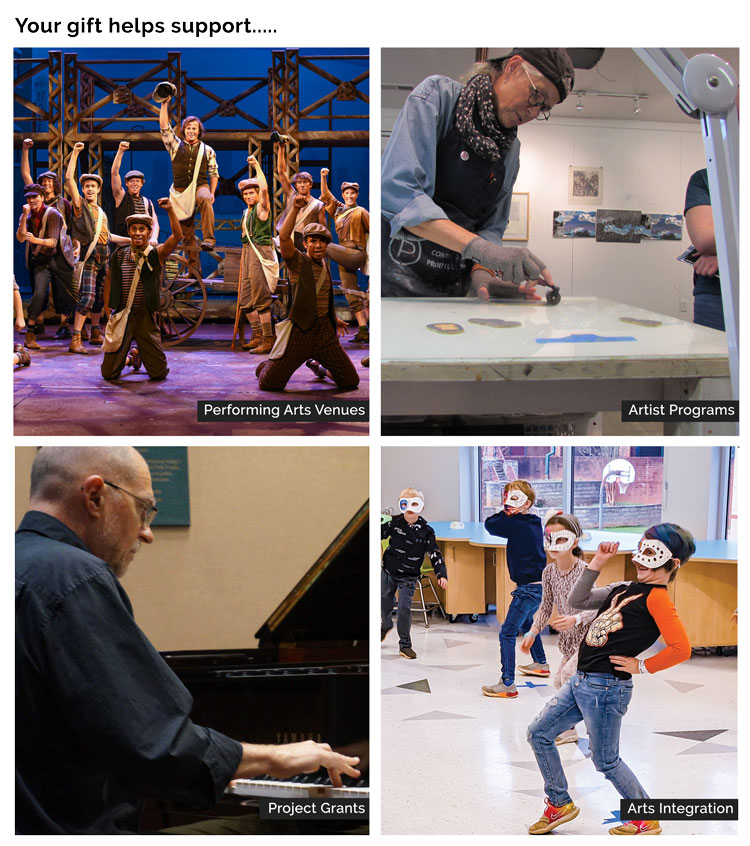 Support Greenville's Art Scene 
The ARTcard | The Endowment | SmartARTS
The Metropolitan Arts Council (MAC) works daily to support the full scope of Greenville's art culture: visual arts, live performances, literary endeavors and arts education initiatives. Your gift of any amount is greatly appreciated and goes directly towards the support of arts organizations (both large and small scale), project grants, artist programs (such as Greenville Open Studios) and arts integration initiatives in our local schools. Online gifts are accepted in the following ways...

Unrestricted Gift to MAC / The ArtCard
Support Greenville's art culture with an amount of your choosing. Any amount add strength to all our programs and we thank you for your support! In return, every donation of $50+, you will receive the ArtCard, which provides a buy-one, get-one free ticket to each of our seven partnering organizations.
The Endowment
The MAC Grants Program is at the heart of its mission. Giving to the Endowment helps ensure MAC's support of Greenville arts entrepreneurship and growth.
SmartARTS
With a gift to SmartARTS, your donation will go directly to into the classroom of teaching artists who will influence the next generation of creatives.
Learn more about each of these programs below. Your donation in any capacity to MAC will help to support artists, arts organizations, and arts education programs in Greenville County. Thank you!
Partnering with Local Art Organizations
BOGO tickets to the following venues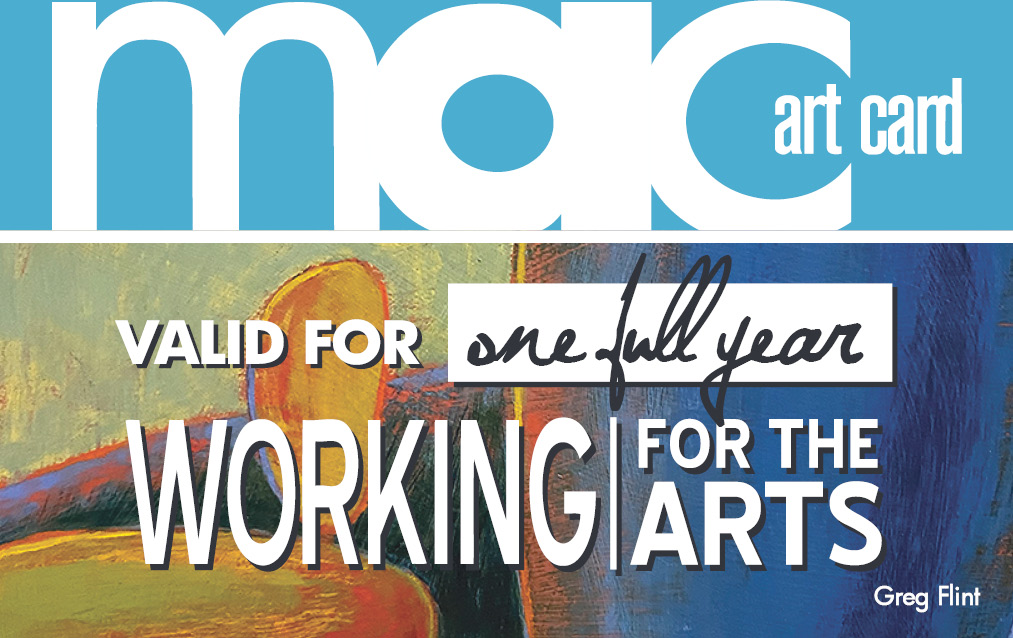 Unrestricted Contributions & The MAC ARTcard
We welcome a donation to MAC in an amount of your choosing. Any amount helps us support Greenville's art culture! If you choose to make a donation of $50+, you will receive the ArtCard which entitles you to buy-one-get-one-free tickets for one time at each of the following venues for one full year from the date of your donation.
The ArtCard is a great way to sample the fantastic performing arts in Greenville at substantial savings. In just two uses the ArtCard pays for itself.
How it works
Present your ArtCard to the box office of your choice when you purchase your buy-one-get-one-free tickets. The box office will then mark off their venue's name on the back of your ArtCard to show that you have used it for that venue. You may use your ArtCard for one time at each of the venues below for one full year.


ArtCard venues
Centre Stage
Greenville Chorale
Greenville Symphony Orchestra
Greenville Theatre
Peace Center (select shows only)
SC Children's Theatre (MainStage shows)
The Warehouse Theatre

Arts are an Integral Part of Greenville's Culture