Support Greenville's Art Scene
The arts have suffered greatly due to COVID-19. Financial losses could exceed over $65 million by the projected end of the pandemic. Please support your favorite arts groups during this time so that they have the resources to provide outstanding programs and services to you once the pandemic subsides.
For a donation of $50+ to MAC you will receive a MAC ArtCard in the mail with an acknowledgment letter valid for one full year – learn more below. Your donation to MAC will help to support artists, arts organizations, and arts education programs in Greenville County.
Partnering with Local Art Organizations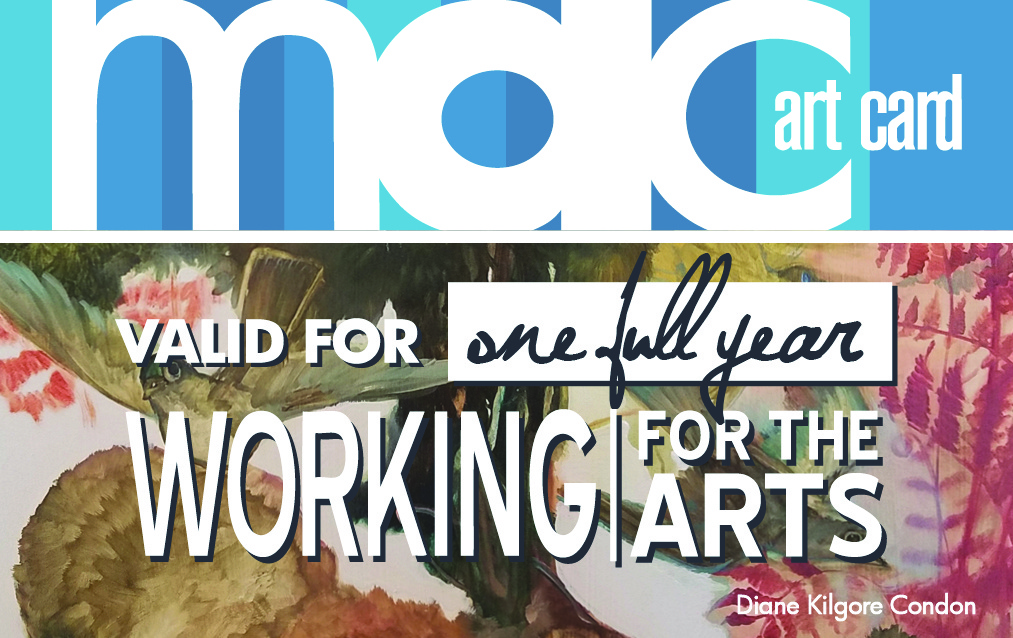 Buy-One-Get-One-Free Tickets
The MAC ArtCard
Valid for one full year with a donation of $50 or more.
With a donation of $50+ to the Metropolitan Arts Council, you will receive an ArtCard which entitles you to buy-one-get-one-free tickets for one time at each of the following venues for one full year from the date of your donation.
The ArtCard is a great way to sample the fantastic performing arts in Greenville at substantial savings. In just two uses the ArtCard pays for itself.
How it works
You will present your ArtCard to the box office of your choice when you purchase your buy-one-get-one-free tickets. The box office will then mark off their venue's name on the back of your ArtCard to show that you have used it for that venue. You may use your ArtCard for one time at each of the venues below for one full year.


ArtCard venues
Centre Stage
Greenville Chorale
Greenville Symphony Orchestra
Greenville Theatre
Peace Center (select shows only)
SC Children's Theatre (MainStage shows)
The Warehouse Theatre

Arts are an Integral Part of Greenville's Culture