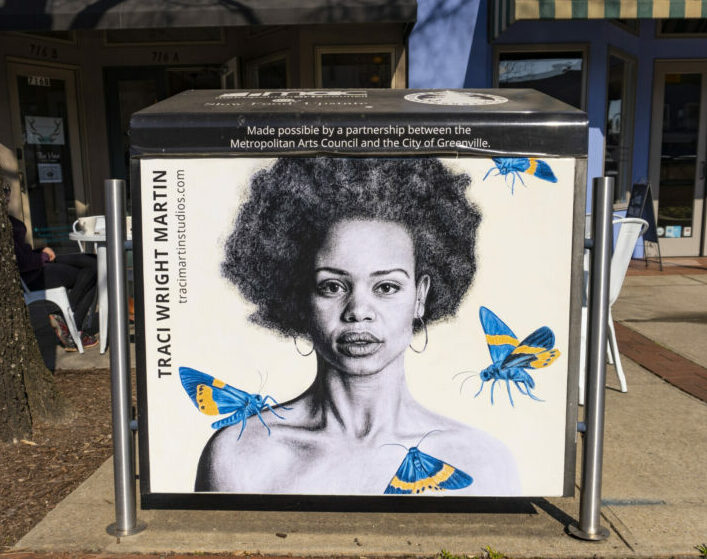 Flat Out Under Pressure (FOUP) is a unique collaboration between the visual arts and sound environmental practices. FOUP also creates a different exhibition and marketing opportunity for visual artists. The event begins with a 24-hour juried art-making competition where the selected winners are given the opportunity to choose two images of their work for reproduction on the eight downtown recycling bins. The winning artists also received cash prizes, and the first-place artist wins a week-long trip for two to Cortona, Italy to stay in the beautiful Villa Sant' Andrea.

In 2022, FOUP returned as an in-person event ! The community rallied to support over 120 artists who took the challenge to create a complete work of art in just 24 hours. Eleven winning artists were announced during a packed reception in the MAC Gallery on June 11, 2022. All works can be viewed in a stunning gallery display at 16 Augusta Street through July 15. Come see what artists can accomplish in record time!

FOUP would not exist without the support, commitment and fantastic organizational skills of MAC Board member and visual artist Janette W. Wesley, who has been very involved in the project since its inception in 2009.
The MAC Board of Directors and staff thank the following businesses for sponsoring the bins in 2021-2022: Slow Food Upstate, Duke Energy, Greenville Drive, Prisma, ReWa – Renewable Water Resources, Don and Zelma Waggoner Foundation, SynTerra, Inc. and Vicario Artisanal Liqueurs.
We also thank the following business entities for their support of this project: The Greenville Journal, Ever Green Recycling and the City of Greenville. This year's exhibit sponsors were TD Bank and Clinkscales Chevrolet.
2023 Winners
The following artists chosen by the juror will have their work displayed next calendar year on the recycling bins that line Main Street in Downtown Greenville. 
Exhibition Committee Awards
A selection of notable pieces chosen by the MAC staff
Current Recycling Bins: 2022 Winners
Take a stroll down Main Street and view this outdoor gallery of local artists!
Jo Carol Mitchell-Rodgers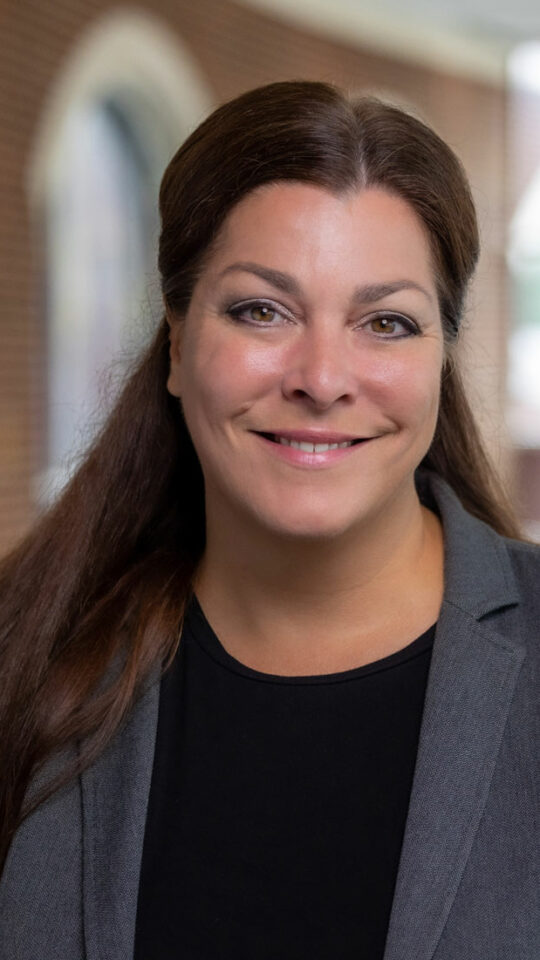 Karen Oremus was born in Montreal, Canada. She has worked as an artist, curator, and educator internationally in Australia, Canada, the United States, Italy, England, Germany, China, Estonia, Bulgaria, Croatia, Japan, Poland, Slovakia, Slovenia and the Middle East. She received her B.F.A. in Printmaking with a minor in Roman Archaeology at Concordia University in Montreal, Canada. She studied Painting and Printmaking at the Academia di Belli Arte di Roma (Academy of Fine Arts in Rome, Italy) and completed her archaeological field school at the University of Warwick in Coventry, England. Karen graduated with an M.F.A. in Printmaking from the Tyler School of Art of Temple University in Philadelphia, Pennsylvania. Oremus worked for fifteen years as an Associate Professor in the College of Arts and Creative Enterprises at Zayed University in the United Arab Emirates, where she was responsible for the establishment and development of the first printmaking studio and printmaking discipline in the nation's capital on the Abu Dhabi campus and contributed to the establishment of the College in her tenure as Assistant Dean. Karen joined Winthrop University in August 2018 as Chair of the Department of Fine Arts in the College of Visual and Performing Arts.
Karen Oremus is an artist who merges traditional printmaking with new technologies. Through her creative research Karen explores the unpredictability and fragility of life from both a universal and personal perspective. This is emphasized through her examination of the concept of physical and environmental decay brought about by the passage of time. Place, family, heritage, memory and history also motivate her work. She deals with issues such as war, illness, human metamorphosis, and both natural and man-made disaster and death. The aforementioned concepts are expressed metaphorically in a variety of manifestations, which are created through a hybrid of traditional and non-traditional printmaking techniques, mainly utilizing etching, screen-printing, digital print and photography and drawing, that incorporate various other media such as printed embroidery, animation, video and laser cutting and engraving technology.
Karen Oremus recently exhibited her work in a solo show at the Museum of Seljackih Buna in Croatia and participated in collective exhibitions at the Xi'an Art Museum in China, and the Kyoto Art Museum in Japan. Oremus is the recipient of the Guanlan Print Prize at the 2017 Guanlan Printmaking Biennial, in Shenzhen, China.
Winthrop University: Interim Dean, College of Visual and Performing Arts, Chair, Department of Fine Arts & Associate Professor of Fine Arts
The Metropolitan Arts Council gallery exhibit sponsor is TD Bank.