Click to enlarge the slideshow from our 2018 Annual Meeting and Presentation of the TD Bank Business and the Arts Partnership Awards.
TD Bank Business and the Arts Partnership Awards
TD Bank sponsored the 2018 Business & the Arts Partnership Awards which were presented in the Gunter Theatre of the Peace Center for the Performing Arts on Monday, March 18, 2019 at the MAC annual meeting.
All of us at MAC greatly appreciate TD Bank's continued support in honoring these businesses and individuals who are devoted to Greenville's arts scene. TD Bank has a long-standing tradition of financially supporting the arts at very generous levels. Its executives and employees tirelessly give their time and resources to many important philanthropic endeavors throughout Greenville. We look forward to continuing our remarkable relationship with TD Bank in the future.
2018 TD Bank Business & the Arts Partnership Award Recipients
Business with more than 100 employees
Winner: Canal Insurance Company, nominated by South Carolina Children's Theatre
Nominees:
The Capital Corporation, nominated by Greenville Symphony Association
Coldwell Banker Caine, nominated by Artisphere
Immedion, nominated by Greenville Theatre
Rolling Green Village, nominated by Centre Stage
United Community Bank, nominated by Greenville Chorale, Peace Center and The Warehouse Theatre
———————————————–
Business with less than 100 employees
Winner: Escobar Photography, nominated by Centre Stage and Greenville Theatre
Nominees:
Acumen IT, nominated by Greenville Symphony Association
Craig Gaulden Davis, nominated by South Carolina Children's Theatre
Fox Rothschild, nominated by Peace Center
Laura Blume Fine Art, nominated by The Warehouse Theatre
Sandlapper Capital Investments, LLC, nominated by Greenville Chorale
TPM, nominated by Artisphere
———————————————–
Put Your Heart in the Arts Volunteers of the Year Awards
Winners: William Brown, nominated by Peace Center and Doug Kennemore, nominated by Greenville Chorale
Nominees:
Joy Easterling, nominated by The Warehouse Theatre
Paul Gilbert, nominated by Centre Stage
Peter Helwing, nominated by Artsiphere
Paul Hyde, nominated by Greenville Symphony Association
Larry Hyder, nominated by Greenville Theatre
Riedy Family, nominated by South Carolina Children's Theatre
2018 MAC Award Recipients
MAC Lifelong Supporter of the Arts Award – Roberta M. "Bobbi" Wheless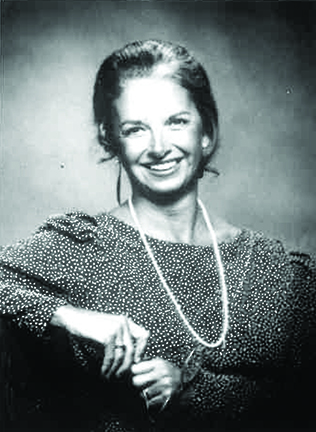 When formed in 1973, MAC had a very challenging start. Its first Director lasted eight months, and his predecessor lasted slightly longer. Fortunately for Greenville and for MAC, Bobbi Wheless took over the helm in 1975 after serving on MAC's dance committee. She never looked back even though she inherited significant organizational debt and a lack of focus. One of her major responsibilities was to manage the biennial Greenville Arts Festival which had been run by volunteers since its inception in 1963. In 1975, MAC had fewer than 20 arts-related member organizations. When she left MAC in 1991, the organization had grown to more than 100 members and was one of the largest and most respected art councils in the state and in the Southeast.
Under her leadership, MAC established a grants program for member organizations and coordinated numerous projects for the City of Greenville, including a Supergraphics project. In the mid-1980s, Bobbi oversaw MAC's partnership with the City to present Downtown Alive, a program that is still in existence today and is MAC's single largest fund-raising event.
MAC was an integral part of the planning session for Greenville's performing arts center. When the Peace Center opened in 1991, she was hired as Director of Development. Three years later, she struck out on her own and began serving arts organizations throughout South Carolina as a consultant in fundraising, strategic planning and board training. Locally, she was involved with the fund-raising efforts for Falls Park as campaign counsel for the Endowment Campaign. Bobbi has generously provided her consulting services free of charge for numerous struggling organizations throughout the area.
Bobbi is the 1981 recipient of the Elizabeth O'Neill Verner Award from the South Carolina Arts Commission, the 1992 recipient of the Order of the Jessamine and the 1972 AAUW Woman of the Year .
A resident of Greenville since 1967, Bobbi has been a professional actor, dancer and choreographer in New York and Washington, DC and brought a passion for the arts with her that has served Greenville and the State of South Carolina very well for more than 50 years.
Carl R. Blair Commitment to Arts Education Award –Linda Williams McCune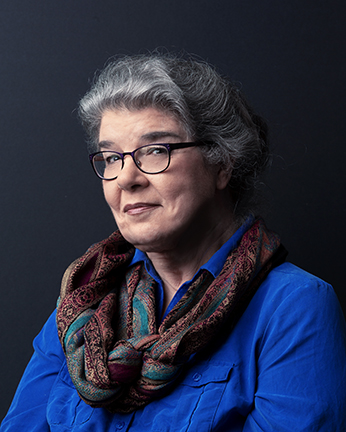 Since 1989, Linda Williams McCune has been teaching at Greenville Technical College, and she has held the following positions: Academic Program Director, Assistant Department Head and Lead Professor of Fine Arts. Her major responsibilities have included planning the curriculum, overseeing the art history program, serving as gallery director, advising students and developing support materials. For the last 30 years, she has inspired future generations of visual artists through her talent, her drive and her commitment to art. Prior to coming to Greenville, Linda worked in art academics in Montpelier, Vermont, and Morristown, Tennessee.
Her works have been exhibited throughout the Upstate, the Southeast and the nation. She has been an avid participant in MAC's Greenville Open Studios program. Her unique studio is truly something to behold, as it is one of the most interesting artist workspaces in the Upstate. It is a studio experience you will never forget. Not only is Linda committed to the thousands of students she has taught but also to the local visual arts community. Most recently, she participated in MAC's Direct Experience: Cancer and Art exhibition in 2018.
Linda received her BFA from the University of Tennessee, and she completed graduate courses in art education and curriculum management from there as well. In 1982, she received her MFA with an emphasis on drawing and sculpture from the University of South Carolina. Greenville is very fortunate to have Linda's passion and artistry in the classrooms of Greenville Tech, and here's to another great 30 years.
Ann C. Sherard Young Supporter of the Arts Award – Cary Weekes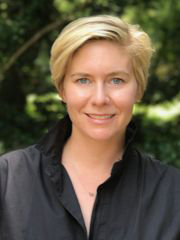 In 2016, we said goodbye to one of our most dedicated and loyal supporters – Ann C. Sherard. She had been a mainstay of support for MAC and its many programs and services. Ann was always concerned about ensuring that the younger generations were involved and engaged in the arts. Many times she would ask us, "That's a great idea, but how are you going to involve the young people?" Ann was very excited about the MAConnect program for young professionals that was established in 2014. We are pleased to name our Young Supporter of the Arts Award in her honor.
The recipient of the 2018 Ann C. Sherard Young Support of the Arts Award is Cary Weekes.
Cary Weekes has been associated with the arts throughout her life – from being a student at the Lawrenceville School to attending the University of North Carolina School of the Arts in drama/theatre arts and graduating from Duke University. After working in television and broadcasting in New York, she returned to Greenville. During her time in Greenville, Cary has been engaged in arts advocacy through her service on the Board of Trustees of the Peace Center, as Chair of the Board of Directors of the Children's Museum of the Upstate, on the Board of Directors of the Governor's School for the Arts and Humanities. Cary is also the Chair of the Board of Trustees of Christ Church Episcopal School. She is a member of the Carolina Foothills Garden Club and a former board member of the Charity Ball Board of Greenville. Cary's passion for the arts is truly contagious, as she inspires other young professionals to participate and support Greenville's outstanding arts community.
Carrie and Skip Gordon Teaching Artist Award – Adam Schrimmer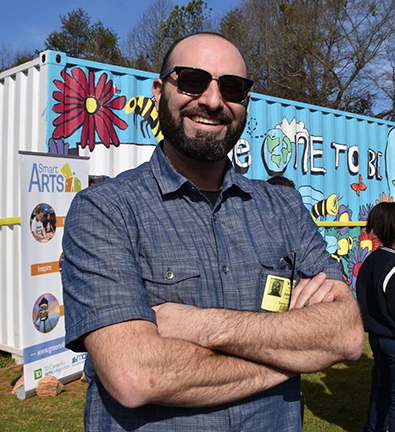 This annual award recognizes the outstanding artistry and educational practice of one exceptional Greenville artist who impacts and inspires the lives of students through their work in local schools. This award includes a scholarship to attend a national professional conference with a focus on both the arts and education. The 2018 recipient is Adam Schrimmer.
Adam Schrimmer is a visual artist whose passion is to use public art murals to reach, inspire, connect and beautify neighborhoods, communities and schools. Adam is the founder and owner of Blank Canvas Mural Company based out of Greenville, in addition to being a SmartARTS Teaching Artist and mentor for MAC. His clients include Facebook, ALLY Coffee, Bishops Cuts and Color, Starwood Hotels/ALOFT, and The Related Group. Adam is also founder of the Communities of Opportunity Mural Program (COMP) a true community driven mural program that aims to improve overall neighborhood health through resident driven mural projects. Adam is originally from Norwalk, CT where he graduated from The Gunnery then received his BFA in Illustration from Ringling School of Art and Design.
Carrie and Skip Gordon Emerging Teaching Artist Award – Sunny Mullarkey McGowan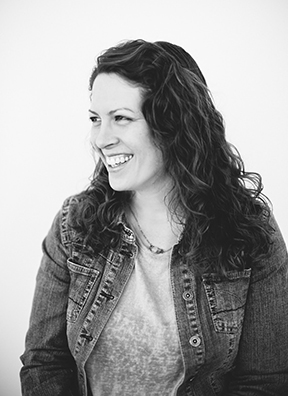 This award recognizes a Greenville artist who shows great promise in their artistic and educational practice to impact and inspire the lives of students. This award includes a scholarship to attend a national professional conference with a focus on both the arts and education. The 2018 recipient is Sunny Mullarkey McGowan.
Sunny Mullarkey McGowan is a fine artist residing in Greenville, South Carolina. With her father in the Navy, she had the opportunity to live in a variety of places before settling in Beaufort, South Carolina at age 12. Living in the sea islands of the Lowcountry, her love for nature's beauty and majesty grew.
Sunny has been creating all through her childhood, drawing, painting, always making. Her high school art teacher was an incredible supporter and influence on her artistic pursuit. With her teachers guidance, Sunny was accepted into the Governor's School for the Arts summer program. She later attended Anderson College and the University of South Carolina. She now resides in Greenville with her husband and three children, where she is active in the local arts community.
In addition to creating her fine art pieces in her studio located in the arts district of the Village of West Greenville, she also paints murals and signage, as well as teaches printmaking in her studio and Greenville Center for Creative Arts. In 2018 Sunny joined the SmartARTS teaching artist roster where she inspired GCS students with printmaking and murals.
MAC Board of Directors Award – Roger Ables
MAC is very grateful for the generous financial support provided by Board member Roger Ables.
He has been an outstanding asset to the organization and has served as a strong advocate of MAC's programs and services throughout the Greenville community. Roger and his wife Louise attend virtually every MAC event throughout the year.
Other MAC Awards
Also at the 2018 MAC annual meeting on March 18, 2019, the following individuals and organizations received recognition for the steadfast and generous support of MAC's programs and services:
Campaign for the Arts 2018
Allen Tate Companies
Karen & William Brown
Campbell Young Leaders
Canal Insurance Company Foundation
M. Jill Cox
Rosa M. Eisenstadt
Edith & Bill Hardaway
Hollingsworth Funds, Inc.
Nancy & Erwin Maddrey
Elbert W. Rogers Foundation
Programs and Services
BMW Manufacturing Company, LLC
Traute E. & Roland H. Engeler Family
M. Ellis Pearce
SEW-Eurodrive
South Carolina Arts Commission
Don & Zelma Waggoner Foundation
SmartARTS Awards
Daniel-Mickel Foundation
Carrie & Skip Gordon
Graham Foundation
Jolley Foundation
Mice on Main, Linda Kelly
Mice on Main, Zan Wells
ScanSource Charitable Foundation
SunTrust Foundation
TD Bank
TD Charitable Foundation
Wallace Foundation
Greenville Open Studios 2018
County of Greenville
Peace Center
Jean T. and Heyward G. Pelham Foundation
South State Bank
Janette W. Wesley & Renato Vicario
Downtown Alive 2018
Clemson University MBA Program
Piedmont Natural Gas Company
Outstanding Support
City of Greenville
Greenville Health System
Michelin North America, Inc.
MAC Endowment for the Arts
Janet & Steve Sumner