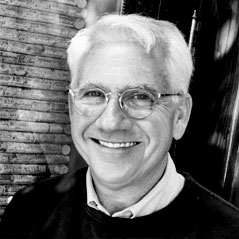 Before becoming MAC's Executive Director in January 2006, Alan had been Director of Marketing & Development since January 2004. He was previously Director of Donor Research in the Office for Development at Clemson University since December 1991. Prior to returning to Greenville in 1989, he had worked for Ogilvy & Mather Advertising in Atlanta and Henderson Advertising in Greenville. Alan is a 1982 summa cum laude, Phi Beta Kappa alumnus of Vanderbilt University where he received a B.A. in English Literature and Fine Arts. He serves on the Board of Directors of the Greenville Convention & Visitors Bureau and Artisphere and the Board of Governors of the Greenville Chamber of Commerce and the Board of Advisors of the Department of Visual Arts of Greenville Tech. In 2010, Alan received the Excellence in Arts Leadership Award from the Chamber of Commerce and the Peace Center for the Performing Arts.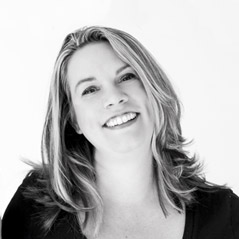 Director of Arts Education
Kimberly Simms Gibbs
Kimberly manages SmartARTS, the arts integration collaboration with Greenville County Schools launched by MAC in 2002. A graduate of Furman University (BA) and Clemson University (MA), she is also a certified SC teacher who taught in GCSD for ten years before returning to her work as a teaching artist and writer. Her first collection of poetry was published in October 2018 by Finishing Line Press entitled, Lindy Lee: Songs on Mill Hill, in which she celebrates the rich textile history of our area in verse. Kimberly is a first-generation American, the 2016 Carl Sandburg NHS Writer-in-Residence, a Pushcart Prize nominee, and her work is included in the South Carolina Poetry Archives at Furman University. In addition, she is the proud founder of Wits End Poetry, a non-profit now celebrating 16 years of creating South Carolina poetry events and educational outreach.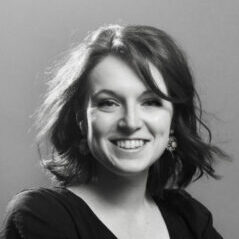 Anna is the Grants Program Manager for the Metropolitan Arts Council where she handles day-to-day operations for the office, manages MAC's quarterly project grant application process, oversees annual programs and curates both the galleries at MAC and Centre Stage. Anna graduated from the Maryland Institute of Art (MICA) in Sculpture (BFA) and started out as a furniture maker at Michael McDunn Studios where she had been apprenticing for two years prior. As a MAC member artist, Anna works in multimedia sculpture and installations and has exhibited work in Baltimore, DC, Flat Rock Gallery, ArtFields, Sheffield Wood Gallery, and the Leaf Institute. Anna took the opportunity to substitute teach at The Fine Arts Center in 2020 where she was also the guest juror for ARMES and the FAC 2020 Visual Art Student Showcase. Before starting at MAC, Anna had previously worked in New York at Melcher Media as a design intern and then later, the lead graphic designer of Redhype Creative Marketing Agency in Greenville.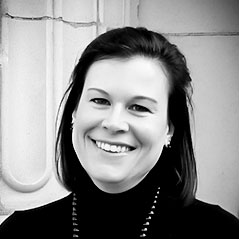 Kacee is the Development Associate for the Metropolitan Arts Council where her passion for the arts turned into a part-time career. Kacee oversees annual fund-raising and all of MAC's direct-mail solicitations. She also is responsible for MAC's donor software program. In 2014, Kacee approached MAC with the concept for MAConnect, now a thriving young professionals group. A graduate of Presbyterian College, Kacee has held volunteer positions for many organizations including the Greenville County Museum of Art Young Collectors Board.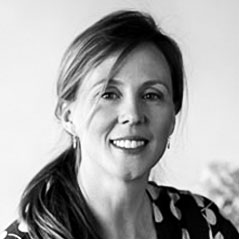 Alice joined the MAC team as Director of Operations in July 2017. In addition to handling the day-to-day operations of the office, she is responsible for MAC's quarterly project grant application process and oversees the annual programs of Open Studios and Flat Out Under Pressure. As a member artist, she enjoys a career as an award-winning children's book illustrator. Her published works include Lilliput (Sam Gayton, Peachtree Publishers), The Wolf Keepers (Elise Broach, Christy Ottaviano Books), and Dangerous Jane (Suzanne Slade, Peachtree Publishers), and is a regular contributor with the Community Journals publications. Also a successful classically trained singer, Alice obtained her degrees in vocal performance from Florida State (BM) University and Boston University (MM). She has appeared as a soloist with the Boston Pops, Emmanuel Music (Boston's leading presenter of Bach cantatas), Asheville Lyric Opera, and Brevard Music Center, and has been awarded several honors in voice competitions including the Metropolitan Opera National Council auditions and the American Traditions Competition with the Savannah Music Festival.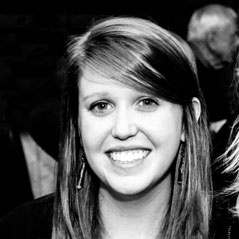 Erin joined the MAC team in 2013 after graduating from Furman University with a B.A. in Studio Art with concentrations in graphic design and painting. Originally from Charlotte, North Carolina, Erin served as the MAC administrative intern from August 2012 until her graduation. She proved to be such a valuable asset to the organization that she was hired on a full-time basis. Erin is responsible for the design and implementation of MAC's print and digital advertising, promotional materials, and the MAC website. She helps oversee many of MAC's programs along with the artist membership roster and the MAC gallery. She is also the MAC liaison for MAConnect, an arts advocacy program for young professionals.