TD Bank sponsored the 2016 Business & the Arts Partnership Awards which were presented in the Gunter Theatre of the Peace Center for the Performing Arts on Monday, March 20, 2017 at the MAC annual meeting.
All of us at MAC greatly appreciate TD Bank's continued support in honoring these businesses and individuals who are devoted to Greenville's arts scene.  TD Bank has a long-standing tradition of financially supporting the arts at very generous levels, and its executives and employees tirelessly give their time and resources to many important philanthropic endeavors throughout Greenville.  We look forward to continuing our remarkable relationship with TD Bank in the future.
2016 TD Bank Business & the Arts Partnership Award Recipients
BUSINESS WITH 100 OR MORE EMPLOYEES
SunTrust
Nominated by SC Children's Theatre

BUSINESS WITH LESS THAN 100 EMPLOYEES
Community Journals
Nominated by Artisphere
Put Your Heart in the Arts Volunteer of the Year Award
David Ryder
Nominated by The Warehouse Theatre
2016 MAC Award Recipients
MAC VISIONARY AWARD
Elizabeth Ramos & Erin Godbey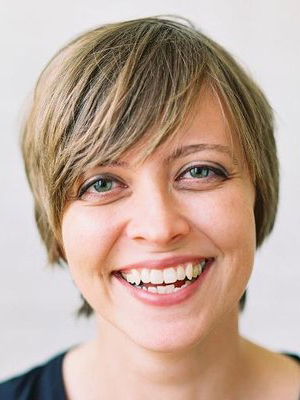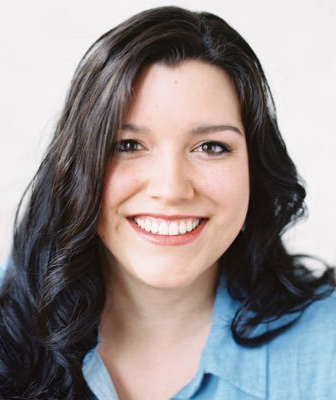 Since 2010, the Indie Craft Parade has been a staple of arts events in Greenville, due in no small part to the vision, tenacity and effectiveness of founder Elizabeth Ramos.  During her tenure as a very successful creative director and graphic designer at Oobe and Ferebee Lane, Elizabeth wanted to pursue her passion for handmade arts and crafts, along with her friend and co-founder Erin Godbey.  Hence, the Indie Craft Parade was founded and has thrived ever since. Part of the Makers Collective, the Indie Craft Parade is an annual juried art market held every September in the Huguenot Mill of the Peace Center.  The event celebrates the resurgence of handmade goods throughout the South, while encouraging the rise of small, local brands.
In conjunction with the Indie Craft Parade, the Makers Summit is a creative business conference designed for entrepreneurs who want to grow successful businesses. Over the course of two days, attendees confront both big picture and day-to-day challenges facing independent creatives. They also learn collaboratively through panel discussions, hands-on workshops one-on-one sessions, and keynote speeches from industry experts.
Elizabeth is also an adjunct professor at Furman University where she has created a curriculum for upper level art students around advertising design, with a focus on brand strategy. In her courses, students learned the basics of building brand awareness through real life projects and assignments, completing a series of individual and group projects for a final grade.
A native of the Midwest, Elizabeth moved to Greenville to study graphic design and after graduating from college, she and her husband decided to make Greenville their home.  All of us at MAC are very grateful for their decision.
Co-founder Erin Godbey was responsible for overseeing the marketing campaign and fund raising efforts for the 2010 inaugural Indie Craft Parade.  The attendance was outstanding, with 4,000 people coming out to witness the great art products offered at the event.  Every year, attendance and awareness have increased dramatically.  Now in its seventh year, the event is widely anticipated throughout the Upstate, due primarily to Erin's expertise in fund development and promotional strategy.
While not organizing this year's event, Erin is office manager and bookkeeping for CoWork Greenville, a small business co-op.  Her experience and expertise in accounting, banking, payroll and purchasing have translated very well to her duties at the Indie Craft Parade.  She has also had extensive experience in personnel placement, software management and volunteer management.
In 2006, Erin graduated with honors from Bob Jones University in 2006 with a B.A. in counseling with an emphasis on psychology.  We are also very glad she has decided to make Greenville her home.
MAC LIFELONG SUPPORT OF THE ARTS AWARD
Hurdle H. Lea



A retired textile executive, Hurdle has been involved in the arts since moving to Greenville in the 1970s.  An avid art collector, he has supported many initiatives in the visual arts for many years. He has been a major donor to the Greenville County Museum of Art, the Metropolitan Arts Council, Artisphere and the South Carolina Governor's School for the Arts and Humanities.
An alumnus of North Carolina State University, Hurdle founded Eastern Trading Company in 1986.  This cotton merchandising firm is now owned and operated by Hurdle's son, Jordan, and his business partner, Phil Canale. Hurdle served as the President of the American Cotton Shippers Association in 1996-1997.  Prior to starting Eastern Trading Company, Hurdle held a variety of executive textile positions including Vice President of Purchasing for Fieldcrest Mills.
Hurdle's lovely wife Chicken left us in 2016.  Chicken was an avid arts supporter, having served on the MAC board at several junctures as well as the Greenville County Museum of Art (GCMA) Board of Commissioners.  She was very involved in organizing GCMA's annual fund raising event, the Antiques, Fine Arts and Design Weekend for many years.  She also served on the Board of Directors for the South Carolina Governor's School for the Arts and Humanities.  We will always cherish Chicken's wonderful sense of humor, warmth and amazing hospitality.
THE CARL R. BLAIR AWARD FOR COMMITMENT TO ARTS EDUCATION
Elaine Donnan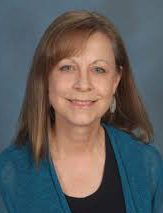 Elaine Donnan received her B.A. in Art Education at Furman University and her M.A. at the University of South Carolina.  She began her career in the Greenville County Schools (GCS) as an art teacher at Monaview Middle School in 1978.  In 1979, she moved to League Academy of Communication Arts where she served as an art and theatre teacher.  Since 1996, she has been the arts magnet coordinator at League.  In 1989, Elaine was named the GCS Teacher of the Year. She also serves on the GCS Teacher Forum and Leadership Council and the League Academy PTA.
Elaine is also a certified educator in Curriculum Leadership Institute in the Arts, and she played a major role in getting League Academy the communication arts designation in 1995.  She has been a very staunch advocate for MAC's SmartARTS program at League and throughout the district.
YOUNG SUPPORTER OF THE ARTS AWARD
Jane Harrison Fisher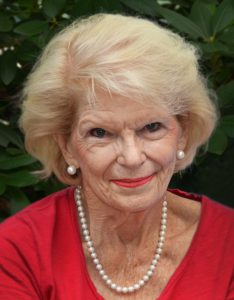 In 2016, we said goodbye to one of our most dedicated and loyal supporters – Ann C. Sherard.  She had been a mainstay of support for MAC and its many programs and service.  Ann was always concerned about ensuring that the younger generations were involved and engaged in the arts.  Many times she would ask us, "That's a great idea, but how are you going to involve the young people?"  Ann was very excited about the MAConnect program for young professional that was established in 2014.  We are pleased to name our Young Supporter of the Arts Award in her honor.
Jane Harrison Fisher developed an interest in the arts long before receiving her B.A. in art and economics from the University of the South.  Since coming to Greenville in 2008, she has designed and implemented an arts component in every one of the positions she has held in her professional career.  During her tenure in the marketing department of the South Financial Group, Jane Harrison was a strong arts advocate, lobbying for corporate support of the arts to banking executives.  While at Coldwell Banker Caine, Jane Harrison oversaw the art exhibitions in the Main Street Real Estate Gallery on South Main Street.  These exhibitions have been a great asset to the participating visual artists who have had outstanding sales from showing their work in such a high traffic area.
Jane Harrison has been steadily involved with MAC, serving as a grants panelist several times.  She and her husband Ellis are also active members of MAConnect.
Other Awards
Also at the 2016 MAC annual meeting on March 20, 2017, the following individuals and organizations received recognition for the steadfast and generous support of MAC's programs and services:
Campaign for the Arts 2016
Allen Tate Realtors
Karen & William Brown
Canal Insurance Company Foundation
Rosa M. Eisenstadt
Lorraine Goldstein & Hal Weiss
Greenville Chamber of Commerce
Edith & Bill Hardaway
Hollingsworth Funds, Inc.
Chicken & Hurdle Lea
Nancy & Erwin Maddrey
Mary Peace Sterling Foundation
Resurgent Capital Services
Susan & Michael Riordan
Holly & Ted Rollins
Programs & Services
BMW Manufacturing Company, LLC
Traute E. & Roland H. Engeler Family
Michelin North America, Inc.
SEW Eurodrive
South Carolina Arts Commission
Don & Zelma Waggoner Foundation
SmartARTS Awards
Daniel-Mickel Foundation
F.W. Symmes Foundation
Graham Foundation
Jolley Foundation
Mice on Main, Linda Kelly
Mice on Main, Zan Wells
TD Bank
TD Charitable Foundation
Kimberly Gibbs, SmartARTS 2016 Teaching Artist Award
Greenville Open Studios 2016
County of Greenville
First Citizens Bank
Janette W. Wesley & Renato Vicario
Pelham Architects, LLC
Downtown Alive 2016
Piedmont Natural Gas Company
Clemson MBA Program
Outstanding Support
City of Greenville
Greenville Health System
MAC Endowment for the Arts
Ann Barrett Batson
Michelin North America, Inc.
Janet & Steve Sumner